April 4, 2019
Here is the pool attendant schedule for the 2019 season: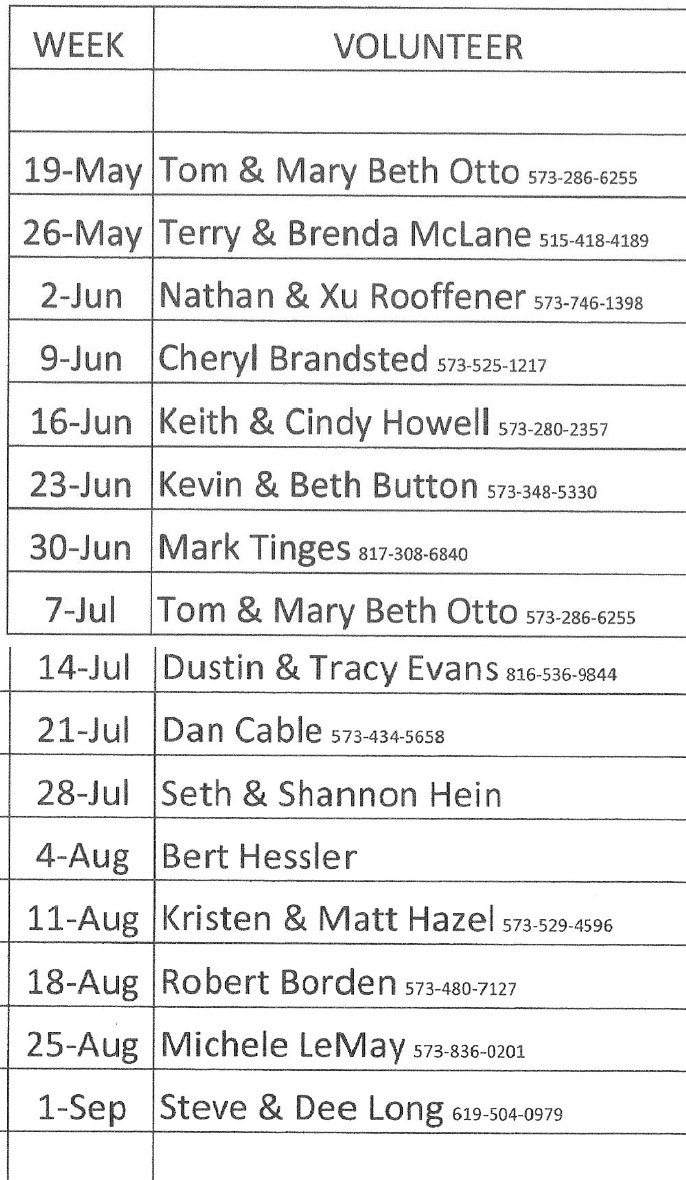 April 4, 2019
Click on the thumbnail below to view the Spring 2019 Newsletter.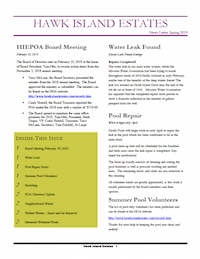 March 28, 2019
Pelicans have been seen at random locations on the Lake of the Ozarks over the years, and they've finally made an appearance in our area. Here are some photos of the 68 pelicans that were spotted on the island today (click on a photo for a larger image):
Here's a photo of herons guarding their nests in the trees on the island. Fourteen herons were counted in the trees at one time last week: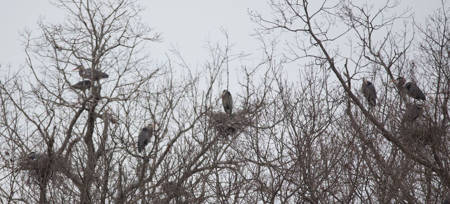 November 10, 2018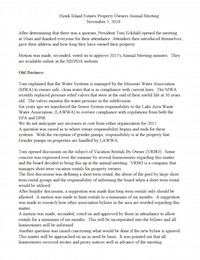 Click on the above thumbnail image to view the 2018 HIEPOA annual meeting minutes.
October 5, 2018
The Hawk Island Estates 2018 annual meeting will be held at 10:00 a.m. on Saturday, November 3rd, at the clubhouse at Pelican Bay Condominiums. The meeting notice and agenda have been distributed. Click on one of the options below to view them here.
March 17, 2018
Read the Spring 2018 newsletter to homeowners here.
March 16, 2018
Here are the Hawk Island Estates board of directors as named at last November's annual meeting:
| | |
| --- | --- |
| President | Tom Otto |
| Vice President | Mark Tinges |
| Treasurer | Cindy Howell |
| Secretary | Terry McLane |
| At-large member | Tom Eckdahl |
An e-mail address has been created for board use: hiepoa1981@gmail.com


March 1, 2018
Click to view the 2017 HIEPOA annual meeting minutes (left) or the 2018 budget (right).
____________________________________________
HOTLINE NUMBERS FOR REPORTING
SEWER AND WATER PROBLEMS